Some Highlights of the past week...
It is now day three of chemo, and things are going pretty well so far. Ellie threw up again last night, but otherwise the pain and nausea have been manageable. There is nothing new to report otherwise, so I thought I would post some pictures of the sightseeing that we squeezed in before Ellie started chemo.
Monday night we went to the "Top of the Rock". The Rockefeller Building has a beautiful look out. The whole experience was just wonderful! Here are some of the highlights:
Upon entering the building, you climb up a spiral staircase that goes around a five million dollar Swarovski crystal changelier.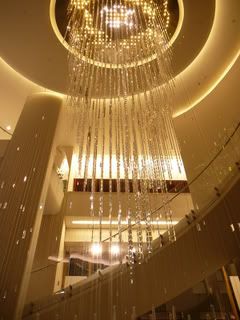 New the top of the building you pass gorgeous Swarovski crystal starbursts embedded into the wall. They were lit from within the wall, and tiny animals were cut into some of the crystals. You had to search to find any - we only found two.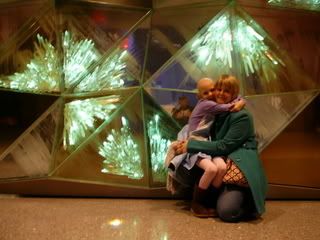 There were amazing views of the city on all sides - absolutely breathtaking...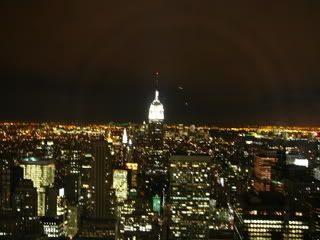 Ellie posing on "Top of the Rock"
One Tuesday, since Ellie's counts weren't up enough for chemo, we took her to see the Statue of Liberty. I had never been before either, so it was very fun for us. John went a long time ago, back when they let you climb up into the statue. He told us all about how he looked out of the windows in her crown.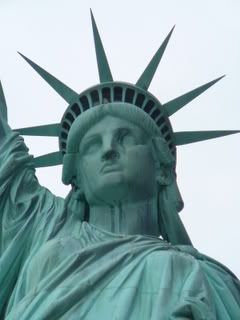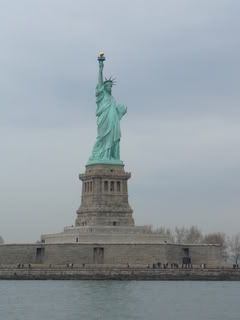 Our very own Miss Liberty: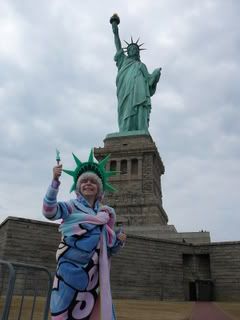 There were a couple of little piles of snow and ice on the island, so of course Ellie had to get right in there!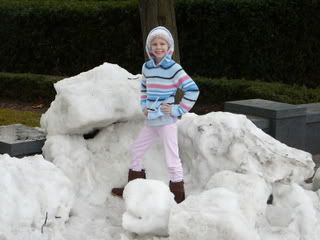 On the ferry...
We had a fun time just getting to be tourists - it was a great pre-chemo outing!