Highlights of the Day
Today has been a good day. Ellie has felt pretty well, but she still doesn't have much of an appetite. So far the blood cultures aren't showing any bacteria growth, so we may be able to go home this weekend. She may be getting another blood transfusion tomorrow. Ellie's friend Alexandria had her 8th birthday party today, so we joined via web-cam. The party theme was Lilo and Stitch, so we got some hawaiian decorations and sprinkled them around the room...there are paper lanterns, a beach towel on the wall, and Ellie dressed up for the occaision!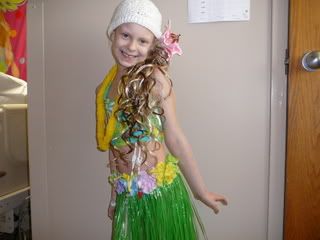 My little Hawaiian beauty: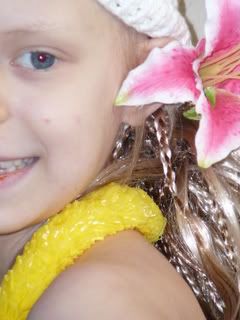 This one needs no explanation...in fact, I don't think there is an explanation!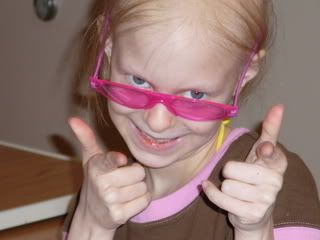 Ellie turned the camera around on us. (Don't be alarmed by the look of her lips - they are a little chapped, and then they got stained by an orange popsicle...)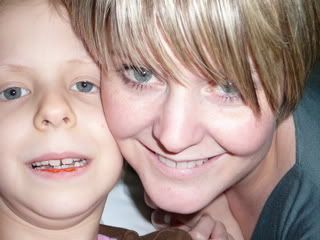 Ellie is beating Mom at Uno: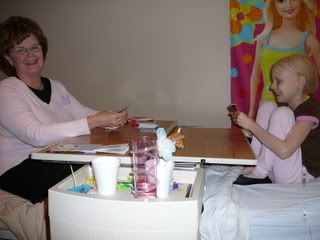 I'd say it's been a pretty good day! Love to all...