Offline for some time...
Hi. I just wanted to let you know that John will be leaving for Florida sometime tomorrow. Please pray for a safe trip (it will probably take around 5 days).
I will be offline for a while - I'm not sure how long yet. My computer has a vicious virus. John's been working on it, but it's too complicated to fix in time, and he needs to pack. John will be taking his computer with him to Florida, and I will try to get mine fixed ASAP.
I'll be back as soon as I can...
In the meantime, I leave you with some photos of my parents with my new nephew, Tanner!
Gary (AKA "Papa" to all the grandkids) feeding Tanner: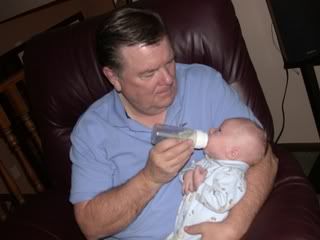 Mom (AKA "Grandma") with baby Tanner: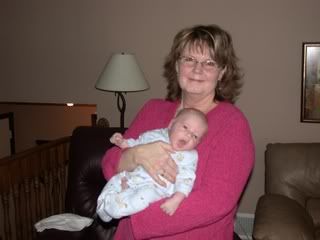 Kisses for Grandma: