Christmas Pictures at Last!
Hi everyone. Sorry I haven't posted in a couple of days...quite frankly, after the last one I was a little drained. I finally am able to get some pictures out to you.
Christmas Eve...our very own "Thing 1" and "Thing 2" (Do you remember the story? Well these two are capable of doing the same things to a house. Where is that cat with his special picker-upper machine when I need him?)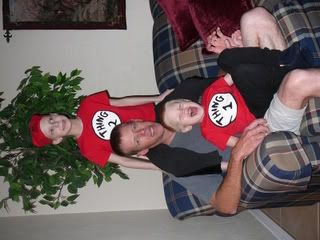 Ellie and her Bubbie (Pat Skees)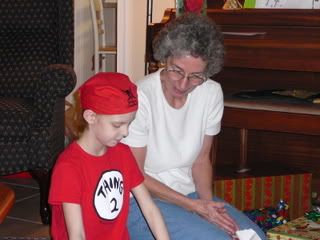 Christmas Day...Ellie's face says it all!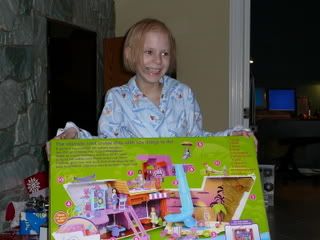 ...And out of the box
A picture's worth a thousand words...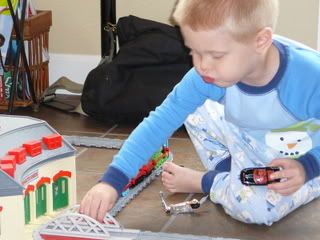 To Ethan, no one else exists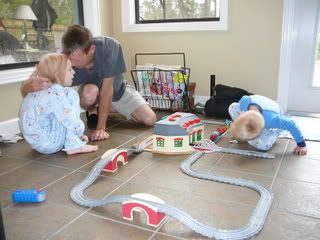 Thank you for helping to make our Christas special! We hope that you all had a wonderful time with your families.