Photos... finally!
I have finally had the time to gather a bunch of photos of the past few weeks (plus a few of Ellie's birthday that I had promised you). Reni has been doing a wonderful job of keeping her camera handy to capture all of the special moments for us so that all we have to think about is living in the moment!
I have been receiving requests for our address, so I'm going to post my email address. Please email me if you need our address and I will get it to you. I don't want to post our address on the blog. My email is: seskees at hotmail dot com (replace the at with @ and the dot with . and run it all together) Thanks Trent for the tip on how to post an email address in a way to avoid getting slammed with junk mail!
Ellie's birthday party
All of the princesses and the archaeologists (aka Maddie, Ellie, Bailey, Ethan and Codey) in special costumes made by the creative Aunt Gingie: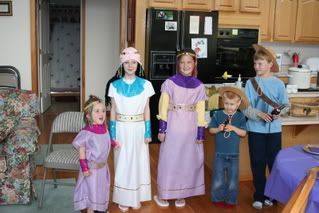 The beautiful Egyptian cake: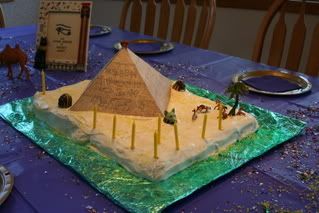 Princess Nefertiti and the mummy (or in this case, the daddy):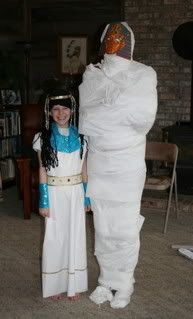 I decided to blow dry Ellie's hair to see what would happen...


Ellie with her turtle: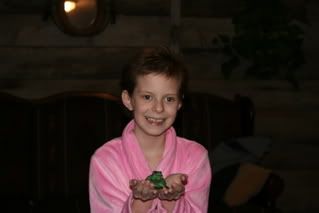 Ellie with her turtle just before it decided to attack Aunt La... (Aunt Sharon, you have to tell me if I'm crazy, but I see a litte bit of Shasta in this photo - back when she was an impish little grade-schooler...)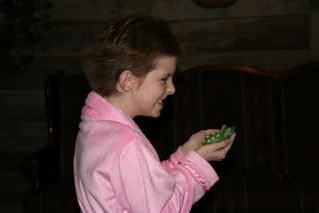 Family fun!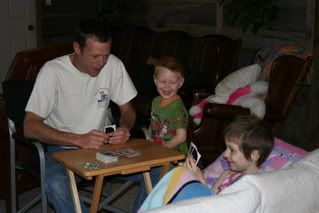 Upside down on the couch: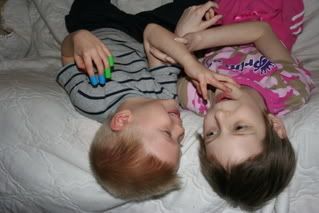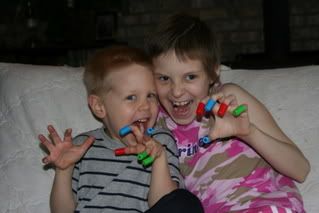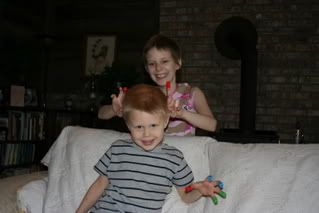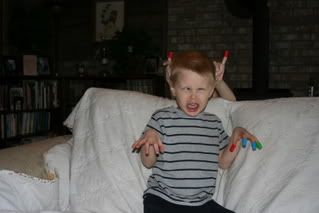 Uncle Chad's visit!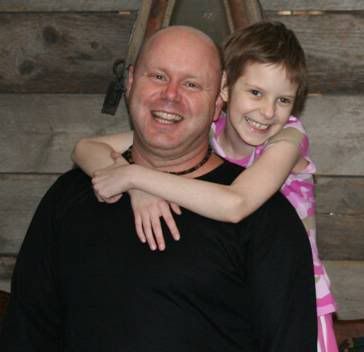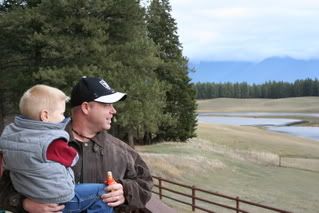 A day out, showing Chad around town: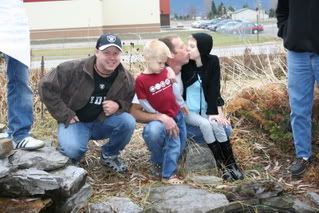 Learning some new skills from Aunt Melanie: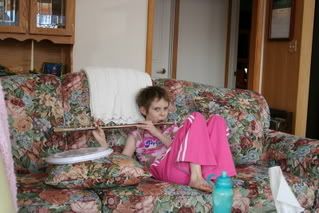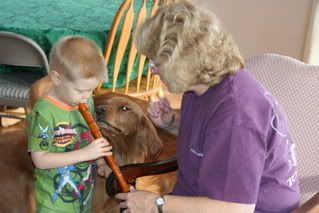 Our Hospice nurse, Lori, brought her ferrets to see Ellie: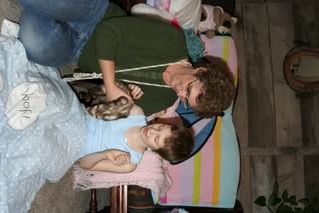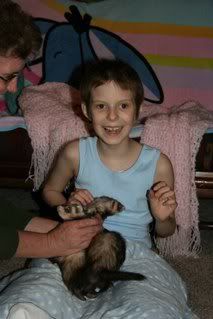 Ethan... well, he's not too sure!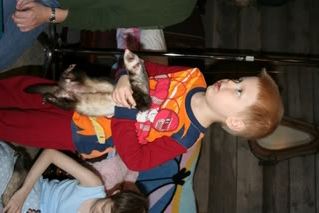 Christmas Parade:
The Humane Society invited our family to ride in the Christmas Parade! What a wonderful night - we waved at the crowds from a nice safe, warm perch with a wonderful chauffeur, Tom: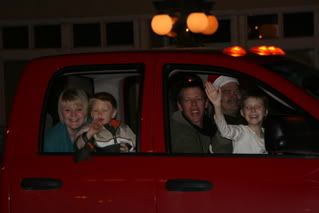 Special Thanksgiving day moments: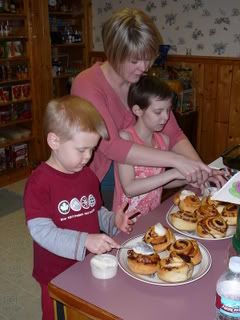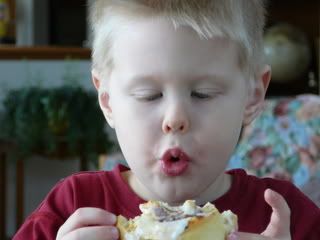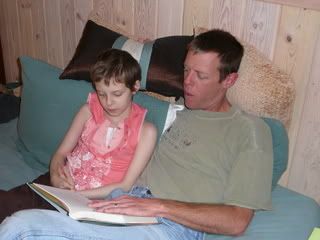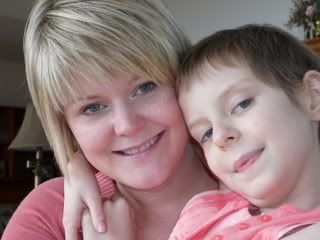 Ellie's Thanksgiving craft - each place setting around the table looked like some variation of this (they were each unique):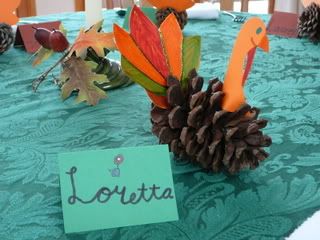 Miscellaneous Memories:

Ellie was given a Webkin (stuffed animal) by a neighbor girl, Hennessey. Ellie was so excited that she wanted to make her new pet a house. So one day we got out a box and some paint, fabric and yarn. Voila! A lovely little home for Kayla.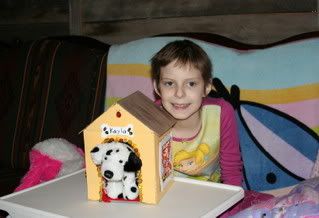 Ellie's happy place... amongst her furry friends (and Loretta):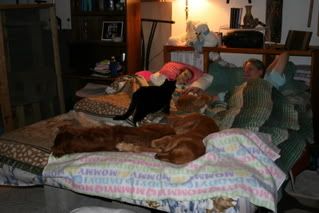 We finally got a little snow, but not enough in the yard to do anything fun. So we spent all day preparing, and an hour and a half driving to spend 20 minutes sliding down a very small hill! It was wonderful. John carried Ellie up the hill, and then pushed her back down - over and over. And Ellie finally got to make a snow angel. She was thrilled! After 20 minutes Ellie was exhausted, but it was oh-so-worth-it. Ethan had a blast as well.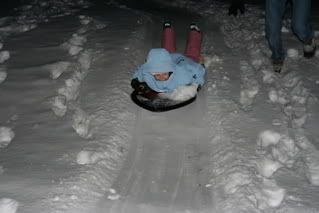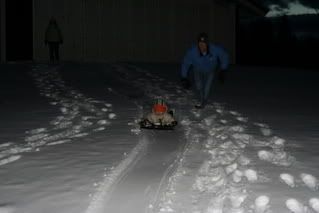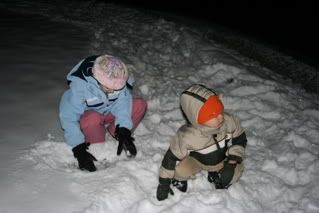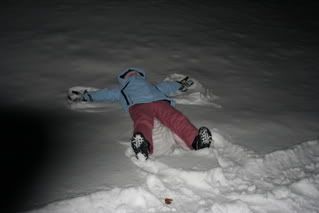 Last night when John got home from work, he was exhausted. He lay down in front of the fire and fell asleep. Ellie promptly hopped on his back for a nice warm snuggle!