At long last...
I finally have pictures for you of John's hikes! Enjoy.
The crew who hiked on Ellie's birthday. I will try to explain the family relationships. John's dad is the oldest of 9 children. Five of those nine were on this hike! From left to right: (John's aunt Reni is not pictured as she was taking the photo) Michael (John's uncle), Kathy (Michael's wife), Derek (John's uncle Dick's son), John, Ethan in front, Neal (Belinda's son), Celena (Nick's wife), Belinda (John's aunt), Nick (Reni's son), Loretta (John's aunt), Pat (John's mom), Stan (John's dad).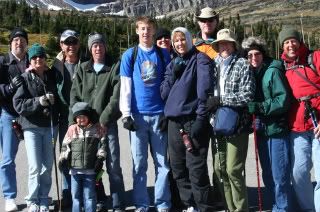 Some pictures are worth a thousand words: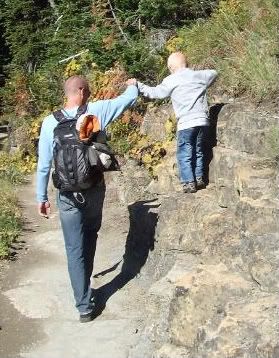 The crew who made it to the top!
From left to right - Stan, Michael, Nick, Celena, Belinda, Neal, John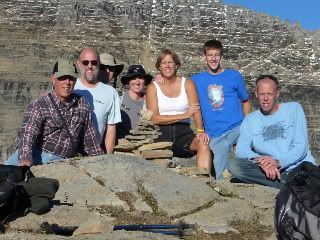 John and his dad placing Ellie's ashes in a hole:
(Beautiful shot by Belinda of the sun shining into the hole.)
They placed these rocks over the hole.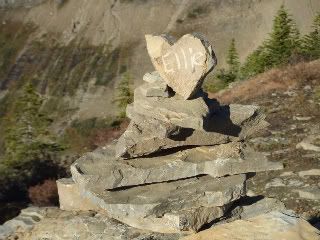 On another day John, Neal, Celena, and Nick went for a scouting expedition of Great Northern Mountain.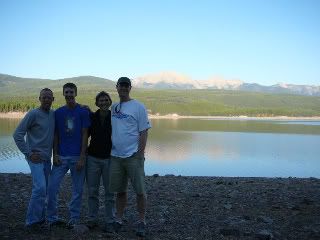 John, Nick and Celena returned to conquer Great Northern. After a brutal climb, they came to this ridge line of peaks. Nick and Celena stayed on a lower peak, and John continued to walk the ridge to get to the highest spot.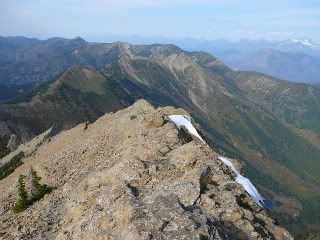 Here's my baby on the top of the world!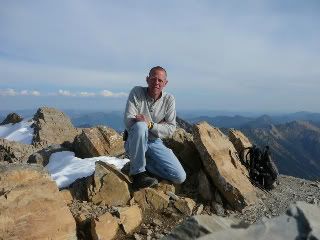 From this spot, you can see Glacier National Park - see those mountains in the background? Now look at the bumpy snow in the foreground. Just above it, on the right side of the picture, there's a patch of very smooth snow. That's a named glacier! It is "Stanton Glacier".
Once again, John brought some of Ellie's ashes along. This is the spot he chose...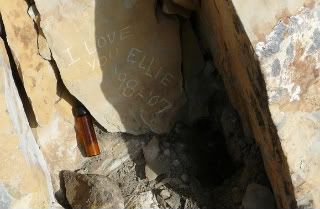 A closeup of the message John left: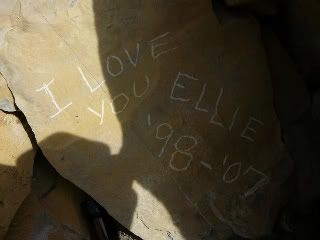 And here's my other baby on top of the world: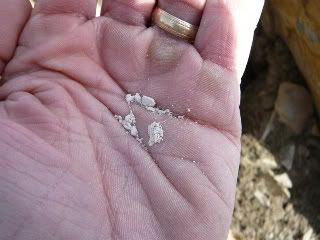 I will probably be away from the blog for a full week. Tomorrow I'm flying to Minnesota. My step sister-in-law, Trisha, is having a baby shower. (I'm going to have another nephew!!) I am so excited to go on this trip. I will be able to spend a week with Mom and Gary and have the chance to get to know some of Gary's family better. I met Gary's son, Dave and his wife, Trisha at Mom and Gary's wedding a couple of years ago, but I've not seen them since. Gary's daughter, Jenn, will also be in Minnesota for the shower. I can't wait to see her! I've missed Jenn terribly since moving to Montana.
So... I will be back in a week - with pictures! :-)