My Home
I finally have pictures of my house for you!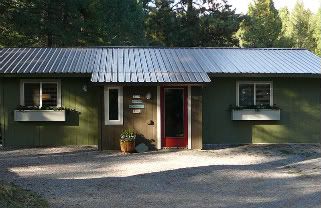 The original color was a beige, which was fine, but I was aiming to find colors that would blend the house in with the surrounding nature. I think that goal was accomplished. (The camper on the left side of the house belongs to John's parents. They drove it here, and that is where they stayed during their visit.)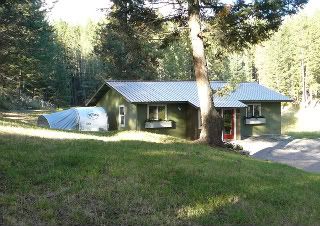 A closer view of the mudroom and front door. The sign says "Bugaboo Cottage". John made up a little song when Ellie was a toddler, called "My Baby Bugaboo" and he would sing it to her when she would ride on his shoulders to go get the mail. The stone at the base of the flower pot is the other half of the "Ellie" stone at the base of Ellie's memorial rock.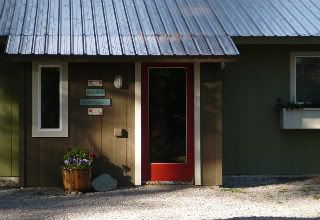 This is my little flower garden! See, it's alive. :-) (Or rather, was alive, before the frost got it...)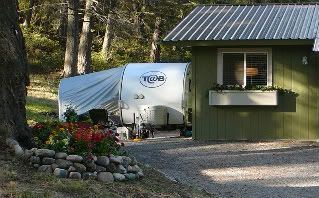 These are my birthday chairs with their fresh coat of blue stain! They are sitting next to the house, close to where the camper is in the above picture.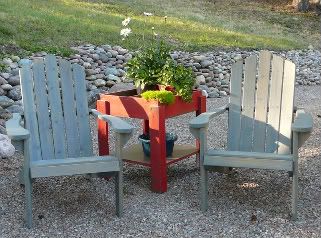 This is one of my beautiful window boxes that Stan and John made. I just love them. (The boxes as well as John and Stan.)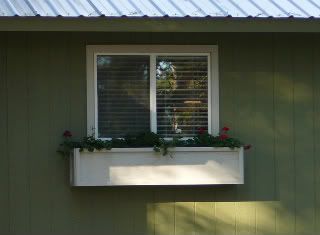 I had to show you a close up of the crackle finish on my window boxes!