Unexpected Treasures
Years ago, before we made the switch to a digital camera, we had gotten behind in developing some film. And then we forgot about it. John just took a bunch of rolls in to be developed, and found some priceless photos! I had realized some time ago that we didn't have many photos of Ethan as a baby. Now I know why.
Here are a few of the little treasures that were discovered:
Ellie loved to take care of her baby brother...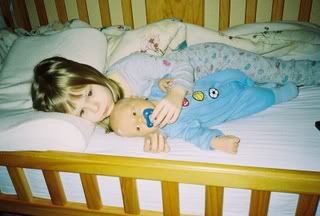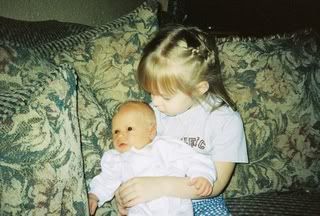 Daddy and his little ones...