John's Visit - Part I
Thank you once again for being such wonderful friends and helping me to sort through this complicated minefield of grief! Your sweet comments encouraged my heart more than you know!
I thought I would post photos of John's visit in two or three parts. To begin with, I will show you the absolute highlight of the trip.
We were sitting in the car waiting to go on a trip to Glacier National Park, and Ethan climbed up into John's lap and said "I'm so glad you are here, Daddy!" and I was so thankful that I had the camera on hand to capture it: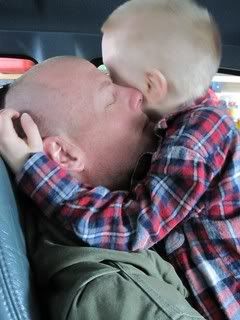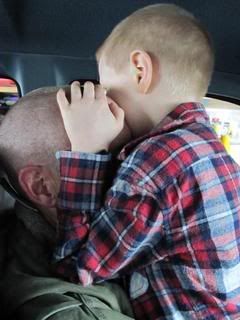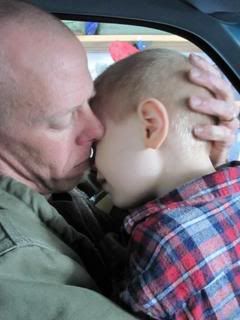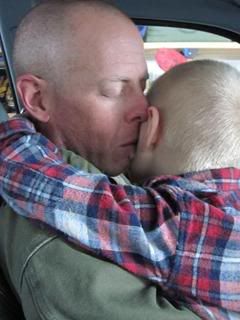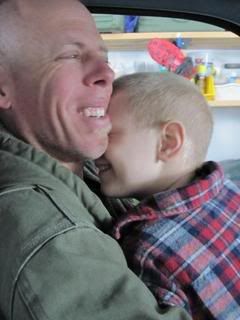 Stay tuned for more photos...