John and Ethan's Hike
I am thrilled to show you the gorgeous pictures that John took on the 12 mile hike the other day! Seeing my little Ethan out there makes me want to sing for joy. John is so proud of him that the buttons are about to pop off his shirt! He said that everyone they passed on the trail exclaimed over the fact that Ethan was there. This was not a hike for children. But as you can see, Ethan was not suffering at all. So sit back and enjoy the show!
See that green thing on Ethan's back? That's his sword tucked into the back of his shirt. He doesn't go anywhere without that sword. It's been put back together at least twice with duct tape. Also notice Ethan's watch. Daddy has a watch, so of course Ethan wears a watch!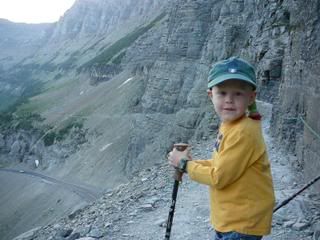 If you have a pulse at all, these next shots will make you want to belt out a rousing "The hills are alive with the sound of music!" Come on, you know you want to.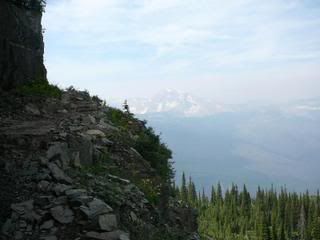 See those mountain goats all over the side of the mountain? Some of them are lying up on such tiny little ledges (calling them ledges is rather generous) that one leg hangs over. How on earth do they get to those spots? We can't figure it out.
Whenever I see this picture, I just think that surely someone could write a whole sermon...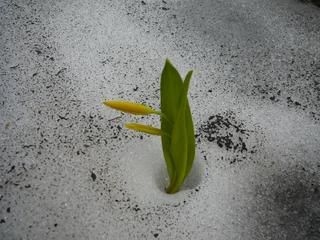 Please continue on to the next post for more amazing photography by John!