A Memorable Thanksgiving
Thank you for all of the kind comments regarding my last post. We ended up having a very nice Thanksgiving. I think that the buildup to it was worse than the actual day. We had a very low key kind of day. We talked to family on the phone and later went down to the other house to eat dinner with all of the family who are in the area. All in all it was a lovely day.
And, as promised, we did make new memories. Here is the proof!
Last week we went out to a hunting camp where John's uncles, Dick and Richard, had been hunting. John and Ethan climbed up into Rich's tree stand.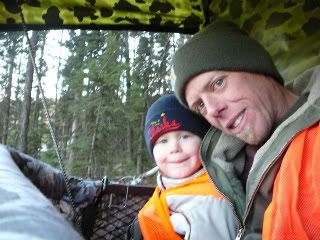 John and Ethan also burned a small pile of yard debris together. It was such a nice week to be together. John had an extra day off of work and Ethan had two days off of school.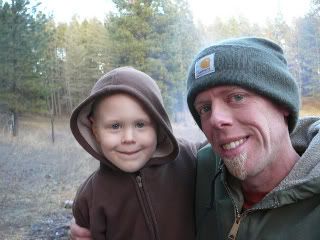 One of the things I'm the most thankful for this year!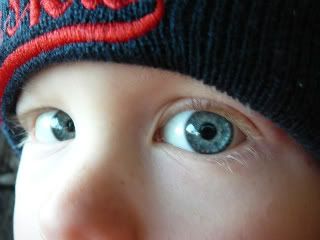 Ethan took a Thanksgiving craft up to Ellie's stone on Thanksgiving Day. (Do you recognize this, Oma? He really enjoyed making those turkeys. Thank you so much.)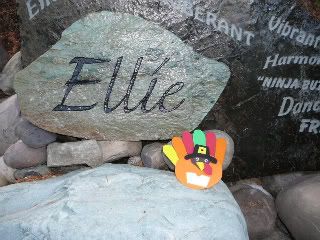 When we visited Ellie's stone on the way to Mike and Reni's for Thanksgiving dinner, Ethan wanted to bring two stuffed animals. The gray and white one is his, and the brown and white dog was Ellie's. I thought it was so sweet how he made sure to include Ellie in every way he knew how. It was my idea to leave something on Ellie's stone, but Ethan took it from there. He choreographed a whole photo shoot. All three of us had to have our pictures taken at the stone, individually and in pairs, and finally all three of us. This is only a portion of the pictures that Ethan made us take! :-)