Giveaway
Ellie's blog giveaway has officially begun!
How to enter:

Leave a comment.
Please give your name, where you live (City and State, or Country - obviously for security reasons, do not leave your full address and you don't need to put your city if you're not comfortable with that. I just thought it would be fun to hear where people are visiting from.) and a brief description of how you know or have heard of Ellie.
OR
Send an email to:
seskees at hotmail dot com (replace at with "@" and dot with "." and run it all together). I know that some people have had trouble commenting, so I want to make sure that you have an alternate way of reaching me. When I receive your email, I will copy it and put it into the blog comments.
How it works:
This will be a three-part giveaway.
1. On Tuesday afternoon
, we will draw from all of the names we have gathered so far, and the winner will be asked to be
the guest blogger on December 19
. The winner will have until Thursday to send me, via email, something that they would like to say on this blog. If the winner does not wish to participate, we will continue to draw names until we find someone who does want to. (Which is why we are holding this drawing so early in the week.) This is your opportunity to share how Ellie and her journey have touched your life in some way, or memories that you have of Ellie, or whatever you feel pertains to Ellie. It can be as long or as short as you would like. I will post the winner on Tuesday night in order to give plenty of time to correspond with the person.
2. On Wednesday night
, we will draw from all of the names we have gathered so far (including all names in the hat from Tuesday's drawing, but not including Tuesday's winner) and the winner will receive a
4x6" framed piece of Ellie's art
(it will actually be a high quality color copy, as we prefer to keep all of Ellie's original art for obvious reasons). I will post a photo of the art on Wednesday morning, and the winner will be announced late that night.
3. On Thursday night
, we will draw from all of the names we have gathered from all of the previous days (not including the winners from Tuesday and Wednesday) and the winner will receive
a hand sewn pillow made from Ellie's clothing
. I will post a photo of the pillow on Thursday morning, and the winner will be posted on Friday morning, along with the guest blogger's entry.
So... here's a little teaser...
I looked back over many of the photos that I have posted on the blog and picked clothing for the pillow that I thought you would recognize. There will be a square on the pillow from the following outfits:
November, 2006 - in the hospital
Tinker Bell P.J.'s
January, 2007 - the day Ellie let go of the rest of her hair and Ethan shaved his to support her
Butterfly shirt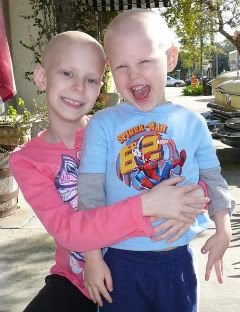 February, 2007 - photo shoot by Cece Glover
Teal blouse
April, 2007 - after being released from the ICU
Ellie's most comfy blue sweater that she wore ALL the time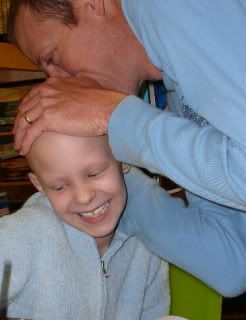 Early June, 2007 - goofing off in a little tea shop after our trip to the Metropolitan Museum of Art
Adorable blue and green silky print top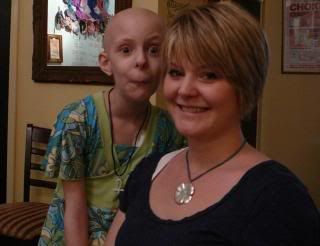 Mid-June, 2007 - On vacation to Montana
Aqua sweatshirt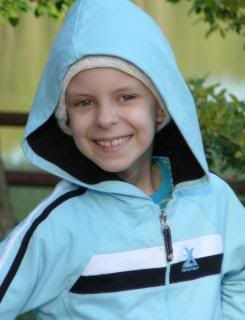 June, 2007 - Vacation in Montana
White sweatshirt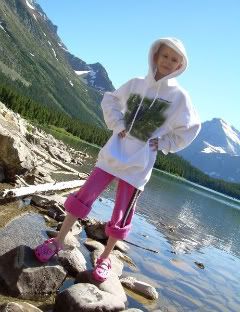 September, 2007 - Playing with Eliana in the driveway after moving to Montana (Ellie was at her all time healthiest during this time)
- Heart top and jean skirt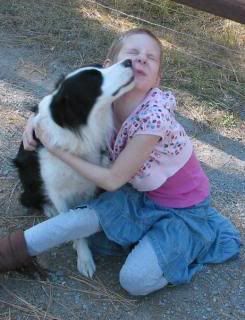 November, 2007 - Ellie's last Thanksgiving.
Peach top (this shirt was given to Ellie by her friend Lia, at the Ronald McDonald House in NY. The last time I talked with Lia's mom, she said that the doctors had done all that they could for Lia and the cancer was still there. I haven't heard any more, but am not sure if she is still alive...)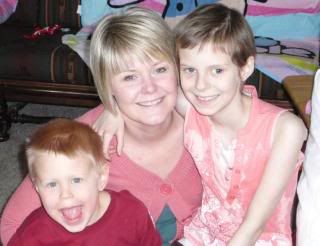 December, 2007 - resting with Daddy in front of the fire
Satin butterfly P.J.'s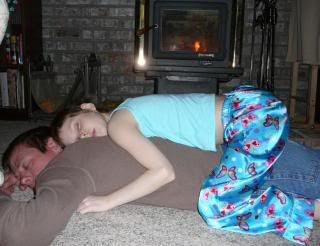 Thank you in advance for participating in this! I've been so looking forward to it, and hope that you all enjoy this. I guess there's nothing more to say, other than - let the commenting begin! :-) Everyone is welcome - friends, family, strangers, people overseas... Come one, come all!