Ellie's Tour
After talking on the phone with "Aunt Cece" one day, Ellie decided to do a photo tour of our new home. She drug Reni all over the property that day and made her take pictures and videos. Reni was such a good sport, and Ellie was quite the little director. And so, I give you the edited version of Ellie's tour (you cannot even imagine how many pictures there were...).
The home of Mike and Reni Daniels:
(Front view)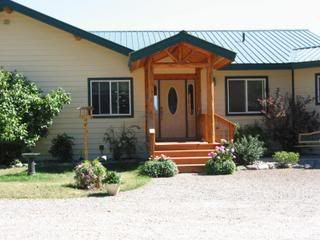 (Back view)
This is Reni and Mike: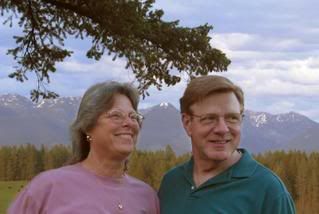 Living with Mike and Reni are...
John's Grandma, Agnes (Reni and Loretta's mother)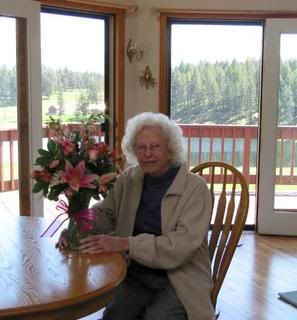 John's cousin, Lauren (the daughter of Melanie and Richard, in Connecticut - you remember Melanie who has helped us so many times over the past year...)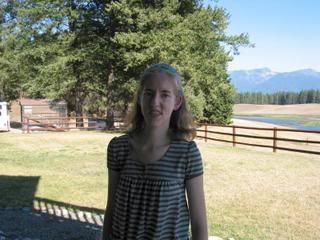 And their adorable dog, Eliana (who is terrified of the camera, so this was the best photo they could get)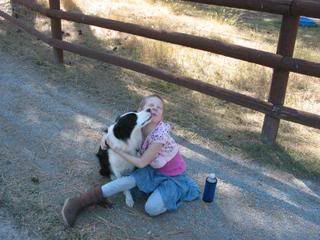 The house from the inside:
The living room/dining room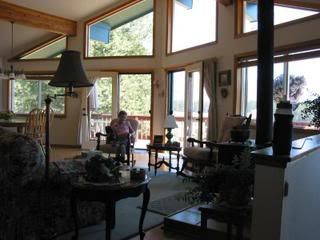 The view from the balcony
The family room downstairs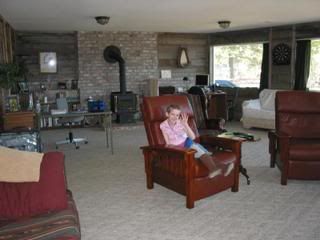 The guestroom downstairs aka "our room" for the time being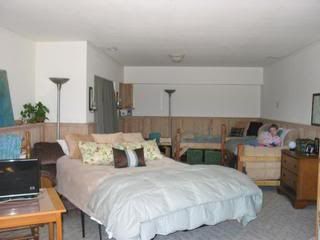 And this is the spot where I sit and type...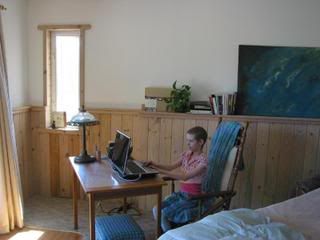 Some of the outdoor highlights: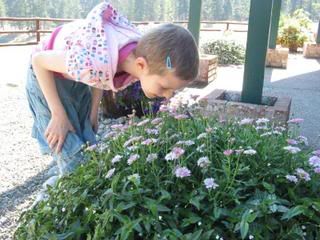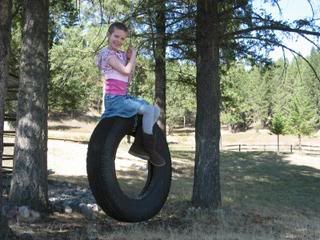 Picking plums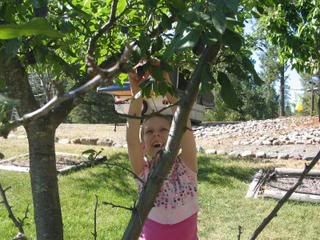 And now for Loretta and her menagerie...
On the way to Loretta's house, we see the beautiful Dream!
And here is Jenny the burro (yes, I know she sounded bigger in my story, but it's still not an easy feat to push even a little burro!)
This is Loretta and Sophie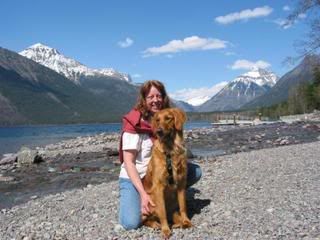 Ellie with sweet Sophie (left) and Josie the puppy (right)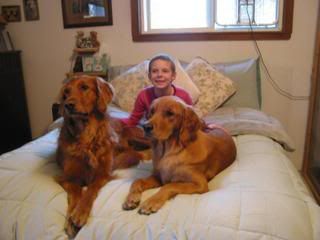 Ellie at Loretta's place with Teddy (left) and Luc (right). Unfortunately, Pippen is missing from the photo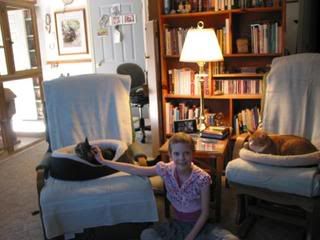 And now for the raccoons! They have all been rescued - from a fur farm, a zoo, and a wildlife center. They were part of Loretta's life before she moved to Montana, and now happily serve as "mascots" for Still Waters Photography's wildlife menagerie. They live in Loretta's house in large, comfy cages, complete with cat poles and nest boxes.
Ellie is talking with Ruby: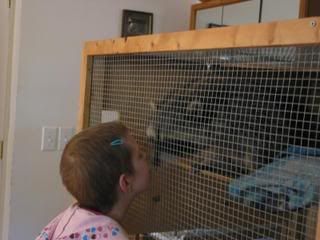 Ellie and "Izzy" (Isabelle):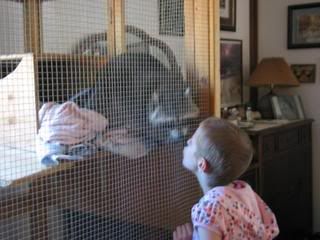 This is "Gabby" (Gabrielle):
This is the beautiful outdoor display cage for the raccoons, which is a fun place for them to bathe and be in the sunshine: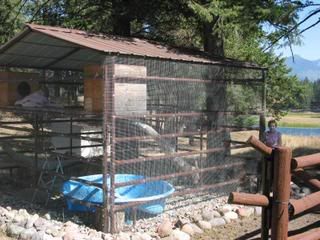 I hope that you have enjoyed Ellie's little tour. As you can see, we are thouroughly enjoying the animals and all of God's beautiful creation! Thanks again for your love and prayers.
A quick prayer request - Ethan has a cold. Please pray that he gets over it quickly and doesn't pass it along to the others who will be coming with him out to Montana. Thanks so much!