Photos...at long last...
Over the weekend we had a wonderful day at the family's campground a couple of hours from home. The highlight for Ellie was getting to ride on the four wheeler with Uncle Dick!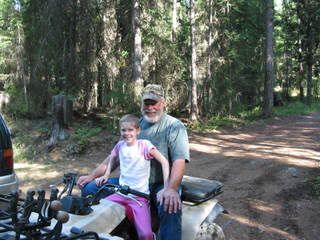 John's cousin Nick and his wife, Celena came to Montana for the week to celebrate their first wedding anniversary. We have had a fun time catching up and spending time together. We all went to Glacier National Park and took a hike up to a gorgeous spot where we could see a lake nestled in amongst the surrounding mountains... just beautiful!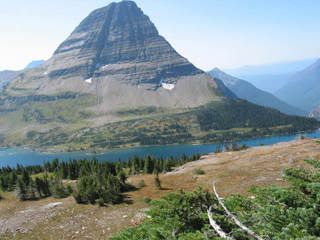 We took a jogging stroller along and Nick pushed Ellie most of the way up and all of the way down the trail. She would get out and run around a bit, but it was nice to be able to shield her from the sun and keep her from expending too much energy.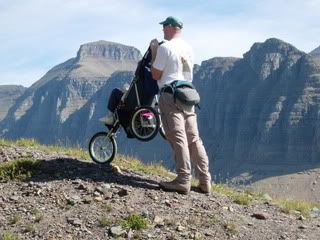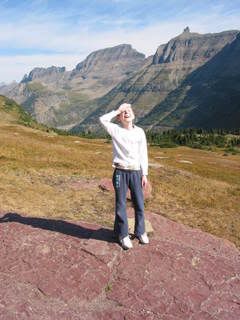 And what's an adventure without wildlife?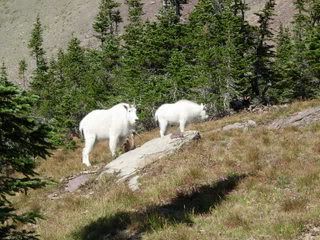 And just to prove that I was actually there... (this picture was taken for John - Ellie's telling him "I love you" with both hands)
After we walked back down the mountain, we drove down to the exact spot where Nick and Celena were married a year ago. John, Ellie, and Ethan were all in the wedding. It was just before Ellie was diagnosed and she had been suffering with back pain on our whole trip. We had yet to discover why. This is the exact spot where they were married. You can barely see Ellie in this picture, but she is squatting at the side of the lake, playing in the water. Needless to say, she felt MUCH better on this visit to the lake!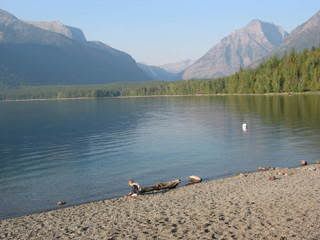 I hope that you have enjoyed the overview of our activities of late. Yes, I did enjoy my time in the fresh air, but I came away with a nasty sunburn. I am slowly, but surely making my peace with nature...
Love you all!